Rehabilitation of injury is not just about reducing pain levels. A full rehabilitation should involve a progressive strength and conditioning program and a progressive increase in activity/sport/work.
As physio's we are always asked "how long will i be out?" and " when i can play sport again?" or "can i go for a run tonight"?
Those questions can sometime be a little difficult to answer and it is not always as clear cut as you might think. We have a good idea on "average" timeframes for the body to heal, e.g. a moderate ankle sprain should take around 4-6 weeks to fully rehab and get back to a high level of performance. But we don't always know how well a specific structure (e.g achilles tendon) will tolerate loading. So one important aspect of return to sport decision making is the fitness test. The classic fitness test 10 or 15 years ago might well have been a jog around the cricket pitch and a few "throw downs" in the nets. More modern day fitness testing will not only look at tolerance to quantity of exercise, but also assess the quality of movement.
Here is a very good lecture by Dr Andy Franklyn-Miller on the use of video analysis of functional movements as a clinical tool to assist with return to sport.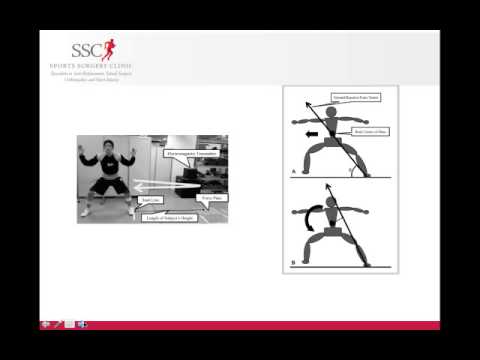 The take home message from this is that return to sport is not based purely on an average time frame of an injury or the strength of a specific muscle, but more based on the quality of functional movements and the bodies tolerance to it.